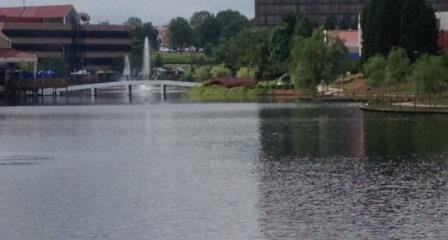 Our Facility
University Place Nursing and Rehabilitation Center is located in Mecklenburg County, North Carolina. The facility is within one mile of the University of North Carolina-Charlotte campus. We are located four miles north of the county seat of Charlotte. The facility is located in a prime area for the growing population of families who are relocating to the area for the banking industry.
Skilled nursing and rehabilitation services make up the primary foundation of our services. Our success is achieved by offering physical, occupational, and speech therapy to both long term and short term residents as well as outpatients. University Place Nursing and Rehabilitation Center has been serving the Charlotte community and its surrounding areas for forty-four years. Our current location was built fourteen years ago and has a bed capacity of two-hundred and seven skilled nursing beds and ten home for the aged beds (rest home).
This special place continues to be recognized by our residents, their families, colleagues and healthcare professionals as a model in excellence of care and scope of innovative and caring programs, staff and services. It is the best option for those who will live their most fulfilling life in this active and engaging home environment.